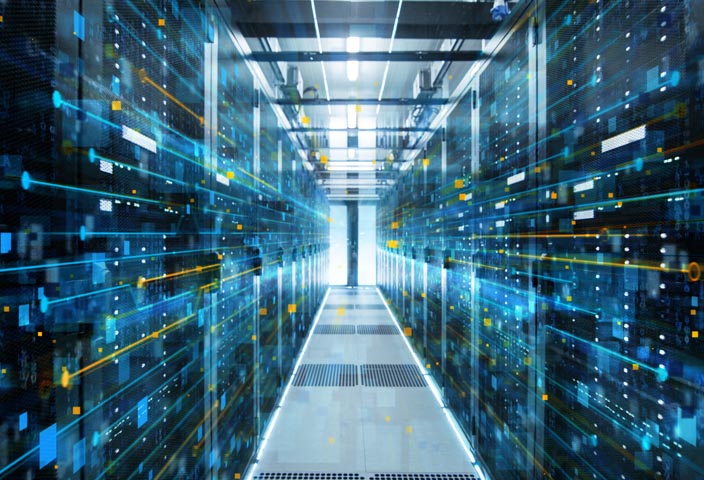 Horizon River has years of experience building Data Center infrastructure for our clients. This encompasses designing the facility, the layout of the infrastructure resources and network interconnections. We can sit down with you to review your current Data Center infrastructure, as well as find areas where your current Data Center is running less efficiently. We will provide recommendations to help minimize space, power and cooling consumption, and help you drive your monthly operating expenses down in the process.
At the same time, we have also helped many of our clients evaluate the decision to incorporate the Cloud into their Data Center strategy. We partner with several Cloud providers and use our background in Application and Information Security Services to ensure that you are trusting your data to a secure infrastructure provider. Applications that require data privacy compliance are a fit for our Private Cloud recommendations. Regardless of the type of application, we only make recommendations that will ensure your applications are running at peak performance while keeping your information safe from malicious activity.
Contact us today to find out more about our Data Center and Cloud services. Whether you need us to find a Cloud provider, work with your existing corporate or hosting data center, or just help you get a handle on what you have, Horizon River is your experienced partner for Data Center and Cloud services.