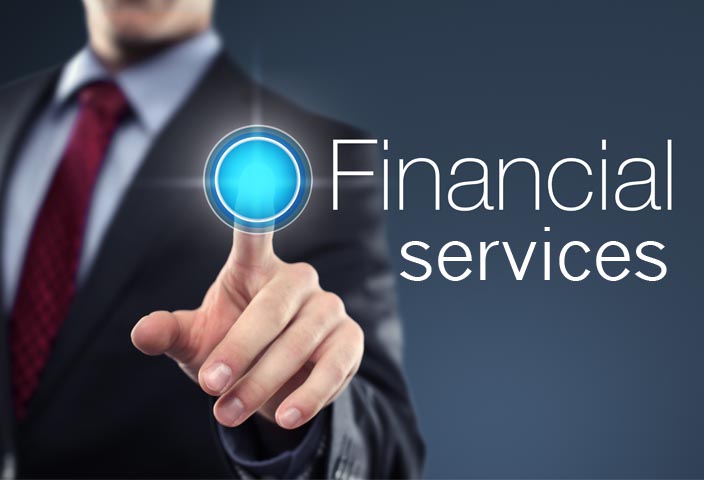 Retail banks and private equity firms are changing the way they serve their customers by implementing modern technology infrastructure behind the scenes, as well as creating a rich customer experience in their storefronts and branches with connected digital displays and more that rely on secure, responsive networks.
At Horizon River, we understand the unique needs of the financial services industry and provide the IT infrastructure, networking, security monitoring and support you need to help you scale your business more efficiently and cost effectively. We can optimize your existing network or design and deploy a customized solution to help you build your branch of the future to better serve your customers.
The Financial Services Challenge
Many retail bank branches don't have their own IT resources in house and even in the biggest banks, there often isn't enough IT staff on hand to cover every branch location.
We can help you integrate and standardize all of your technology platforms, providing secure connectivity to your branches. We then monitor and maintain that connectivity, ensuring that critical client information is always accessible and secure. At Horizon River, we provide the resources and expertise to help you optimize your existing network and scale your business – all at an affordable price.
How Horizon River Can Help
In the financial services industry – whether you are a bank with five branches or 5,000 – Horizon River can extend the reach of your current IT resources exponentially by monitoring your network and dispatching technicians to quickly fix problems in the field. Our solution architects work with key stakeholders to design unique solutions that address your bank's individual needs. Whether you need help in the Plan, Build, or Run phases of the technology lifecycle, Horizon River has the experienced team to deliver immediate results.
Infrastructure Services
Horizon River provides the reliable, modern, standardized technology infrastructure you need at an affordable price. Our best-in-class solutions will increase your organization's overall security, efficiency and performance and will protect your customers' data through strong networks that include monitoring services to identify security threats. Whatever your technology needs are – from networks to digital displays – Horizon River can help define your requirements and design a solution to help you reach your goals.

Financial Services Features
• Bandwidth Procurement and Optimization
• Consulting Services
• Cloud Services
• Break Fix/Field Services
• Data Center Services
• Network Architecture Design and Deployment
• Network Management
• Network Operations Center (NOC)
• Security Operations Center (SOC)
• Telecom Procurement and Management
• Universal Service Desk

Support Center
We offer around-the-clock monitoring and support to make sure your network is always secure. Our Network and Security Operations Centers provide 24/7 monitoring of your network to ensure any issues are resolved promptly, often before you are even aware of the problem.
Customized Solutions
Horizon River can build a network for you from scratch to support the connected infrastructure in your corporate and branch locations. This includes your teller, customer management and back office applications, ATM and security systems, as well as digital signage displays. Once we implement the solution, we then monitor your existing network for availability, performance, and security breaches. When issues are detected, we provide field technician services to quickly resolve and restore service. We will listen to your challenges and design a customized IT solution to support your business goals.
Consulting Services
We take inventory of your existing technology and help you integrate and rationalize your networks following a merger or acquisition. Our team of strategic consultants understands the financial services industry and can build, operate and support your IT needs from planning through implementation and beyond.
What Makes Us Different?
At Horizon River, we provide world-class expertise at an affordable price. We have a lot of big bank experience in a small shop and are a scalable, boutique-size business that can provide dedicated resources and get things done fast.
Our expertise in the financial services sector runs deep. Members of our C-suite and advisory board bring close to 100 years of combined experience in retail banking, investment banking, private equity, mergers and acquisitions, hedge funds, structured finance and more. Unlike some other consulting firms, with Horizon River, you always have a C-level executive on hand, dedicated to managing and driving your project and empowered to make important decisions.
Our team of experts specializes in network architecture and engineering, hardware and software selection and procurement, information security, remote tech support and network and security monitoring. We are proudly minority-owned, self-perform our projects, and use internal resources to staff our service desks.
Contact us today at (877) 727-1222 or visit us online at www.horizonriver.com to learn more about how Horizon River Technologies can help you.