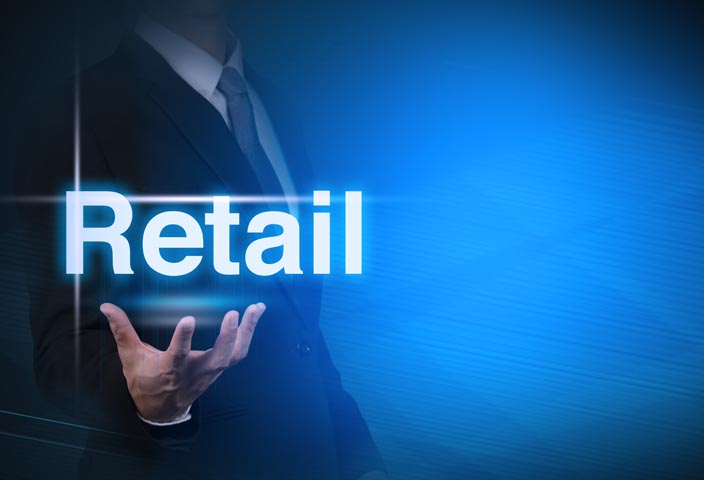 For retail businesses, cutting-edge technology and infrastructure, increased bandwidth, improved insight into customer behaviors and newer and more secure payment processing services are all critically important to improving performance.
At Horizon River, our goal is to get your franchisees out of the IT and Help Desk business. We understand the challenges faced by retail businesses and provide the IT infrastructure, support and expertise you need so that you can focus on running a profitable business and better serving your customers.
The Retail Challenge
In the retail industry, point of sale and other back of house systems must all seamlessly work together. Networks must be reliable and secure to keep the business running smoothly and to protect customer data.
Despite the importance of technology to retail businesses, individually-owned franchises don't always share the same technology strategy. Many have sub-optimized internet connectivity to power modern marketing initiatives and lack the time and in-house IT expertise to fix their technologies when something goes wrong.
In some cases, franchisors may be unaware of the technology investments being made by their franchisees and there is little or no standardization, resulting in multiple, disparate technologies across franchise locations. Many franchises also underinvest in IT, leaving them with out-of-date equipment, polices and procedures.
How Horizon River Can Help
Horizon River helps retail businesses evaluate, integrate and standardize their technology platforms to drive efficiency, as well as gain greater insight into customer behaviors.
Infrastructure Services
Horizon River can optimize, monitor and support your existing network, or design and deploy a customized solution just for you. We partner with leading hardware and software suppliers and provide the implementation and support services you need to improve IT performance and mitigate risks.
Customer Data Analytics
We can help you implement the strategies and technologies you need to gain valuable insights into your existing and future customers' behaviors through passive information gathering and customer opt-in opportunities. Horizon River helps you capture and analyze this valuable data to create targeted marketing strategies that will ultimately drive business to your stores.

Consulting Services
Horizon River helps you transform your retail businesses by taking inventory of your existing technology across all franchise locations and developing a standardization strategy. We will make sure you aren't paying for equipment and services you don't need and can help you negotiate the best possible pricing on any new equipment.
Retail Features
• Bandwidth Procurement and Optimization
• Consulting Services
• Cloud Services
• Break Fix/Field Services
• Data Center Services
• Network Architecture Design and Deployment
• Network Management
• Network Operations Center (NOC)
• Security Operations Center (SOC)
• Telecom Procurement and Management
• Universal Service Desk

Support Center
We offer around-the-clock monitoring and support to make sure your network is always secure. Our Network and Security Operations Centers provide 24/7 monitoring of your network to ensure any issues are resolved promptly, often before you are even aware of the problem.
What Makes Us Different?
We are a scalable boutique organization that can provide dedicated resources and get things done fast. We are hands-on and agile and can quickly deploy solutions to multiple locations.
Our expertise in the retail industry runs deep. Unlike some consulting firms, with Horizon River, you always have a C-level executive on hand, dedicated to managing and driving your project and empowered to make important decisions.
Our team of experts specializes in applications development, database creation and management, network architecture and engineering, hardware and software selection and procurement, information security, remote tech support and network and security monitoring. We are proudly minority-owned, self-perform our projects, and use internal resources to staff our service desks.
Contact us today at (877) 727-1222 or visit us online at www.horizonriver.com to learn more about how Horizon River Technologies can help you.